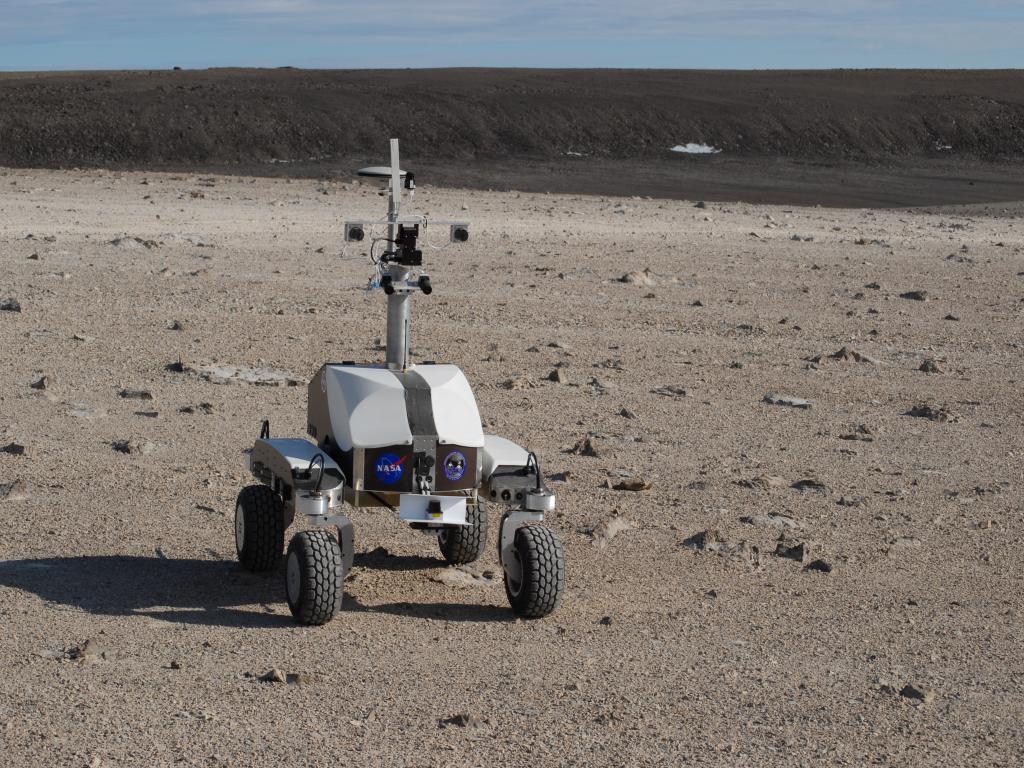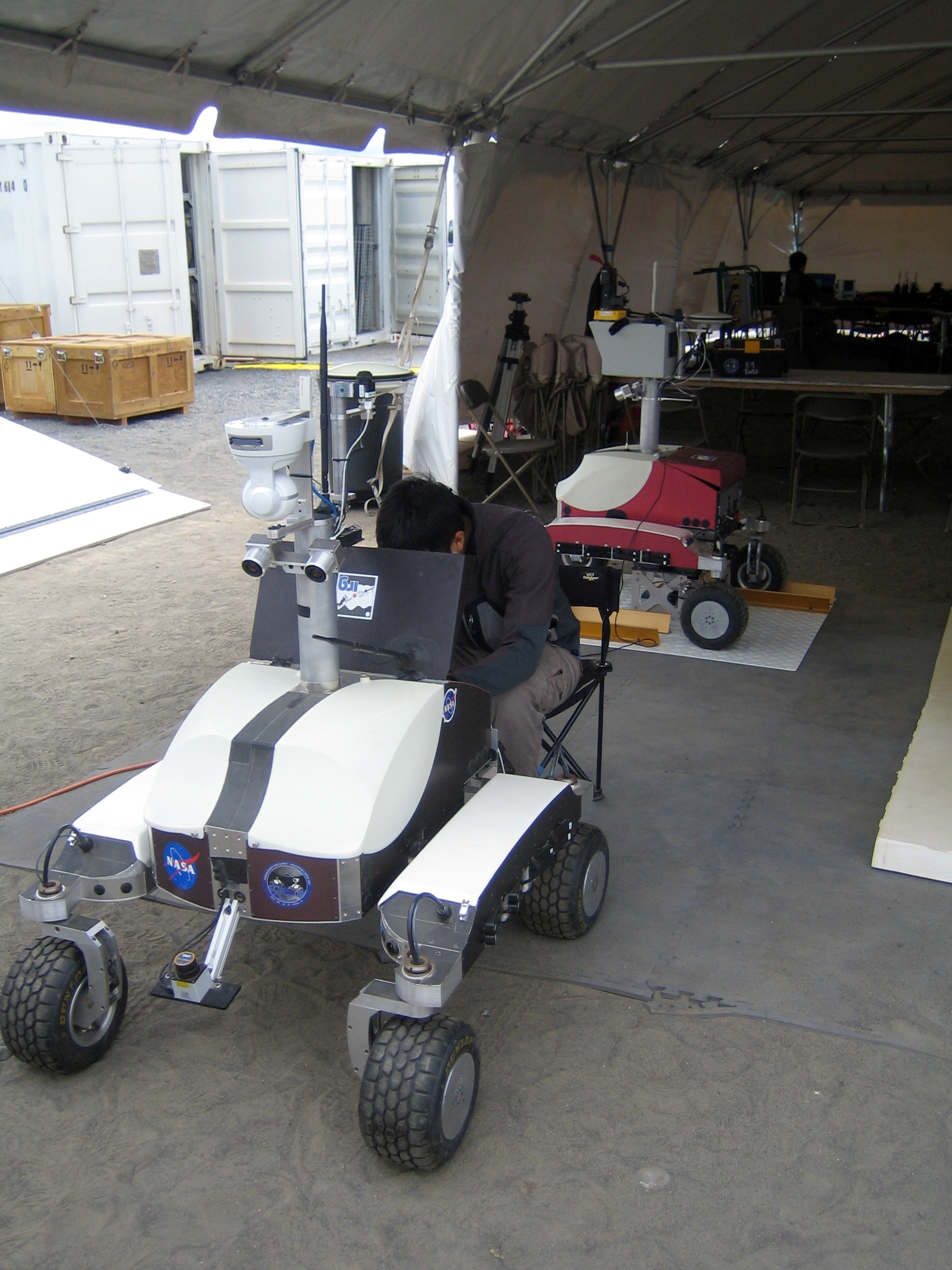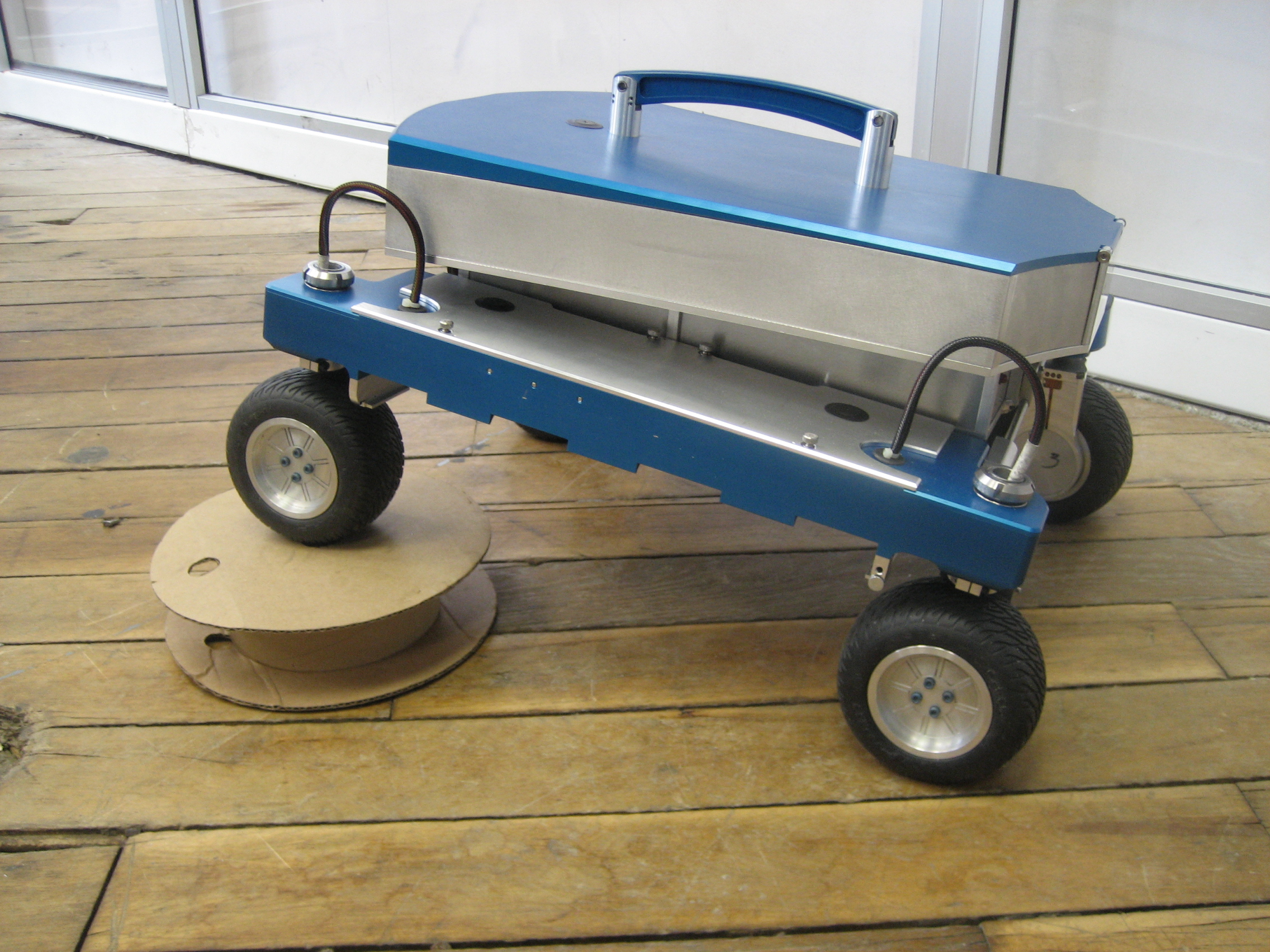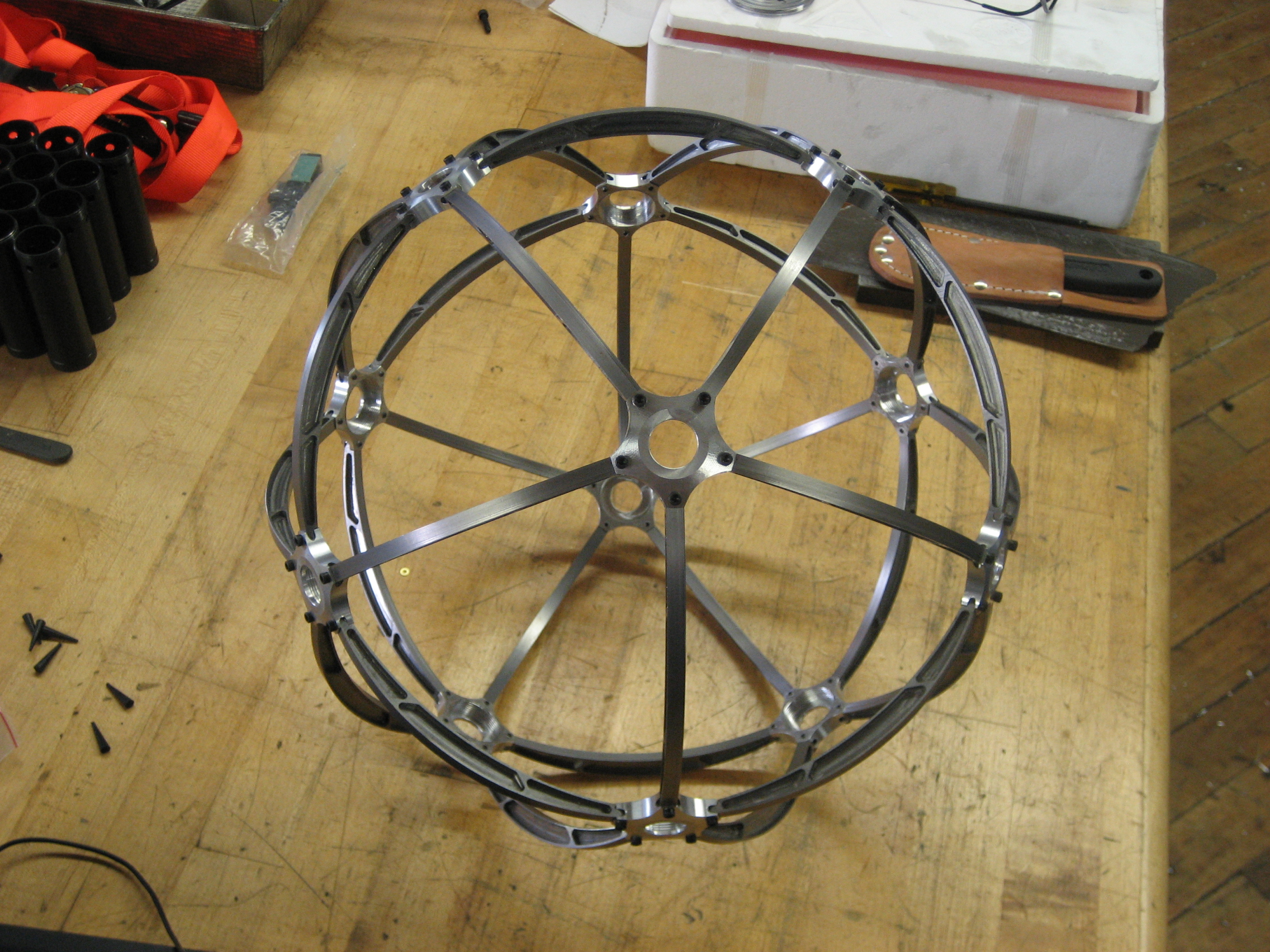 K10 Red after delivery to NASA Ames, 2007. Both robots designed and built in-house.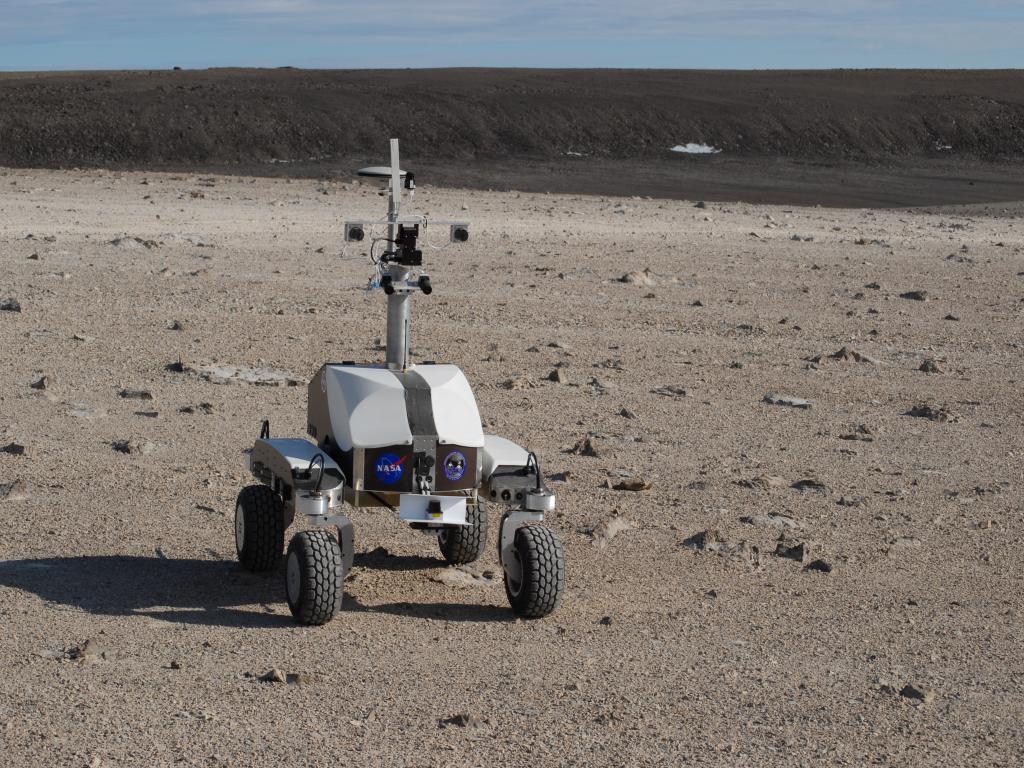 K10 Black during 2008 field test, Devon Island Canada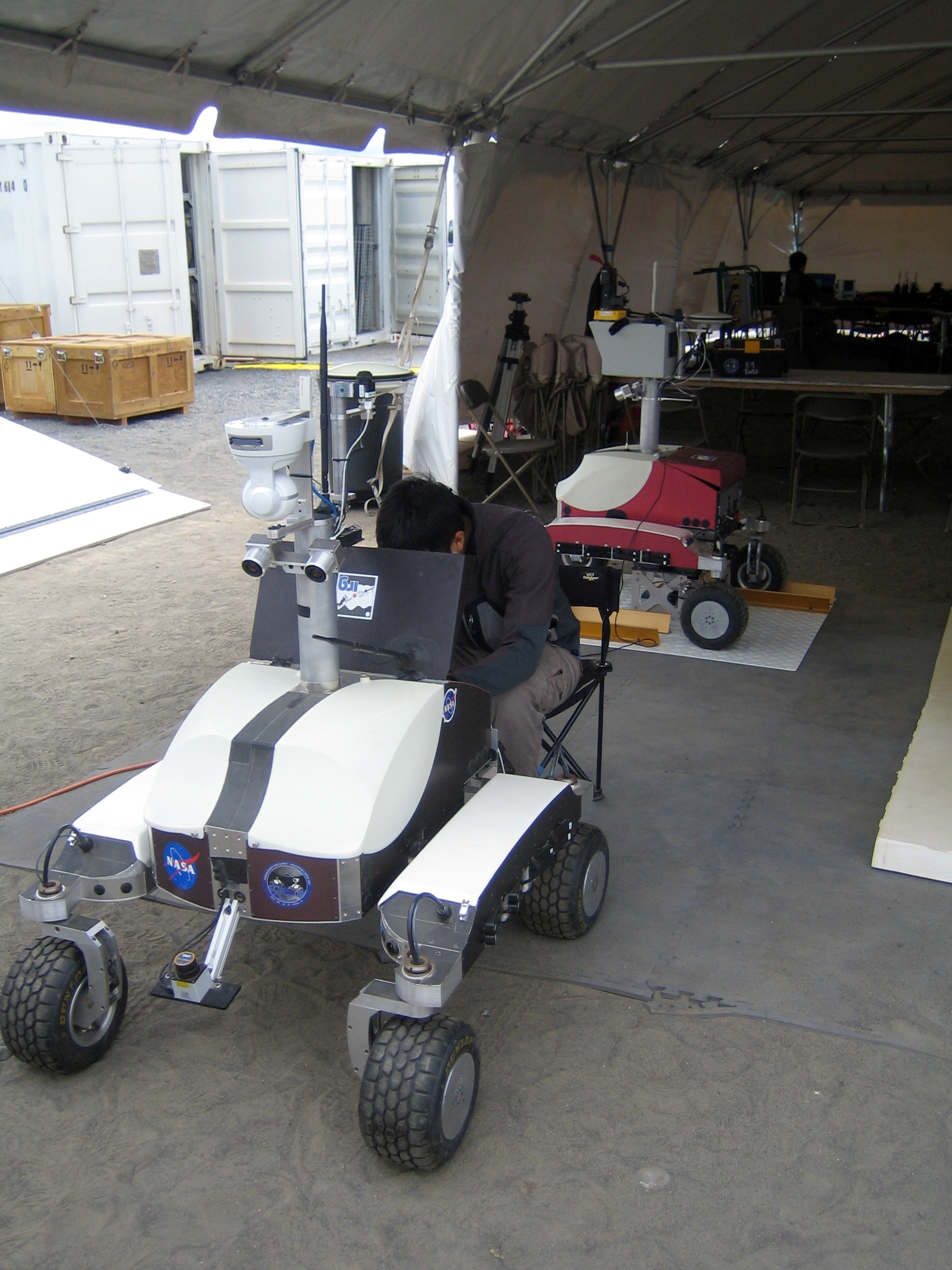 Both rovers together in the field
K10 Red at retirement after seven field seasons, 2014.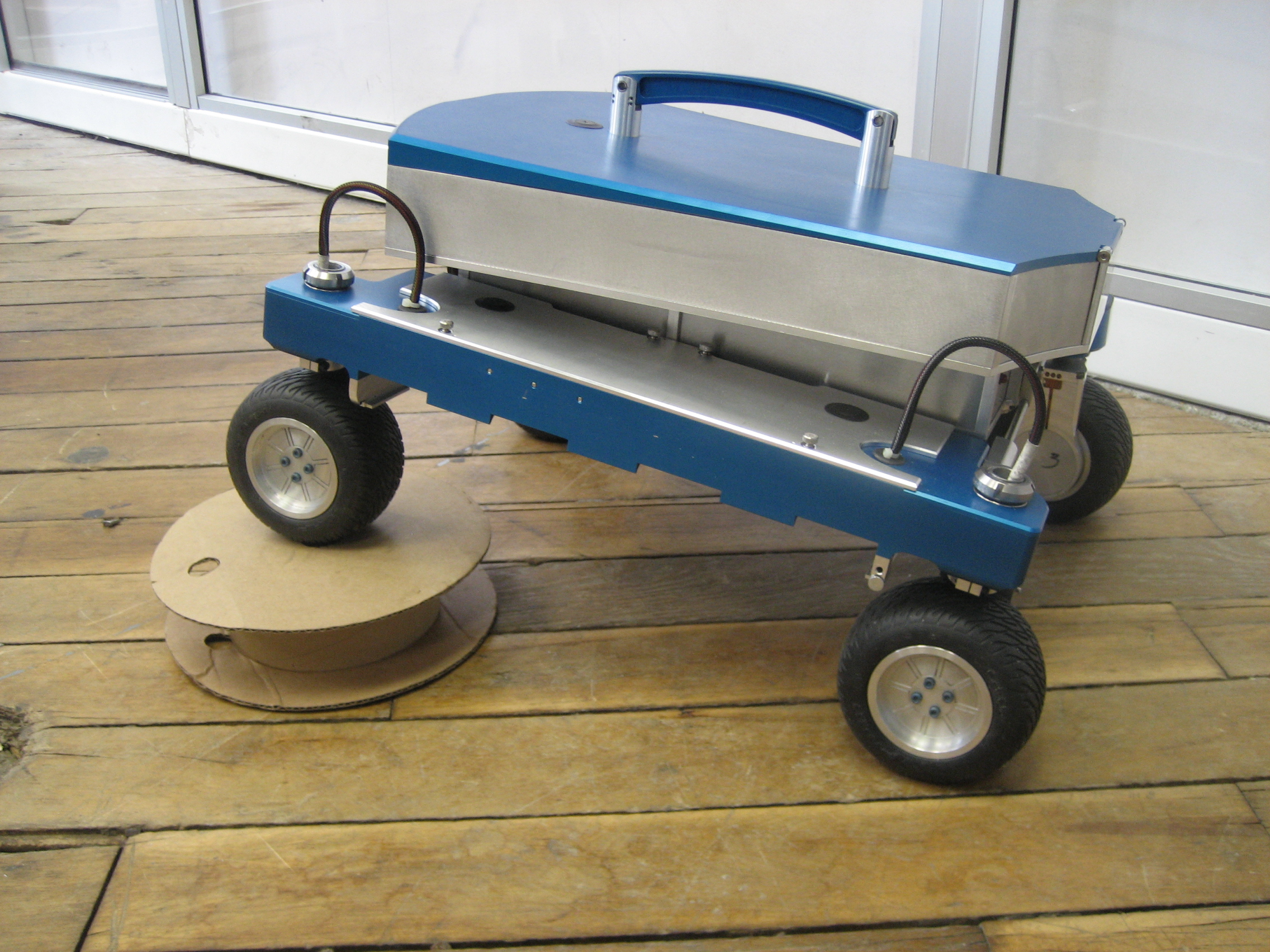 K10mini rover, for NASA ARC, 2008. First tests in Brooklyn
K10mini first tests at ProtoInnovations, 2008, Pittsburgh PA
K10mini modified for vacuum environment. At Honeybee Robotics
RATS 12-leg pneumatic hopper, for Boeing Phantom Works, 2008. Designed and built in house.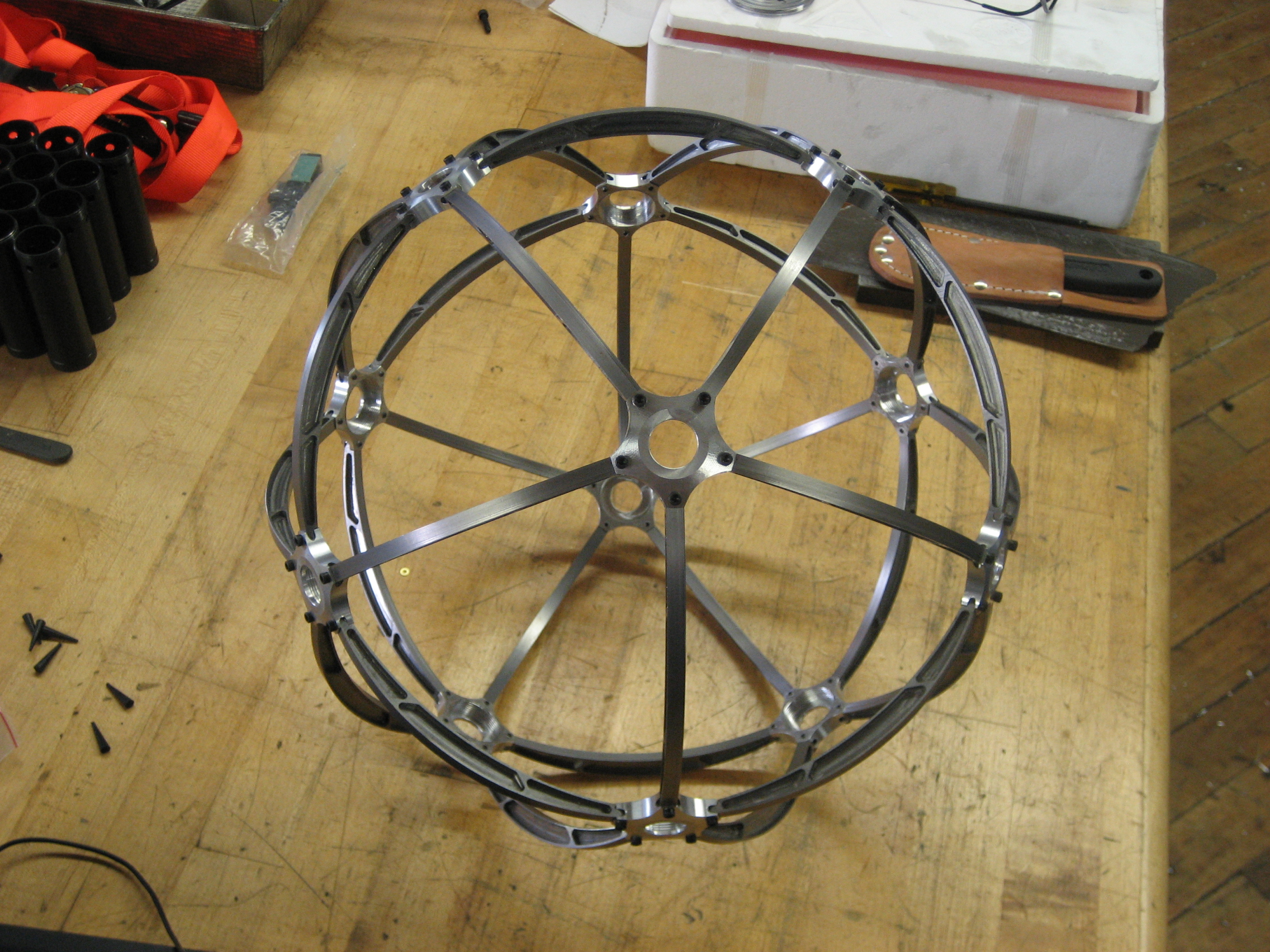 RATS outer cage, 4140HT steel and 7075AL
RATS 5 leg prototype, 2006
Nomad robot refurbished for frozen lake traverse, CMU Field Robotics Center 2005
Zoe robot in Atacama desert. My first fielded system, CMU Field Robotics Center 2004
Zoe being transported between sites, Atacama Desert Chile