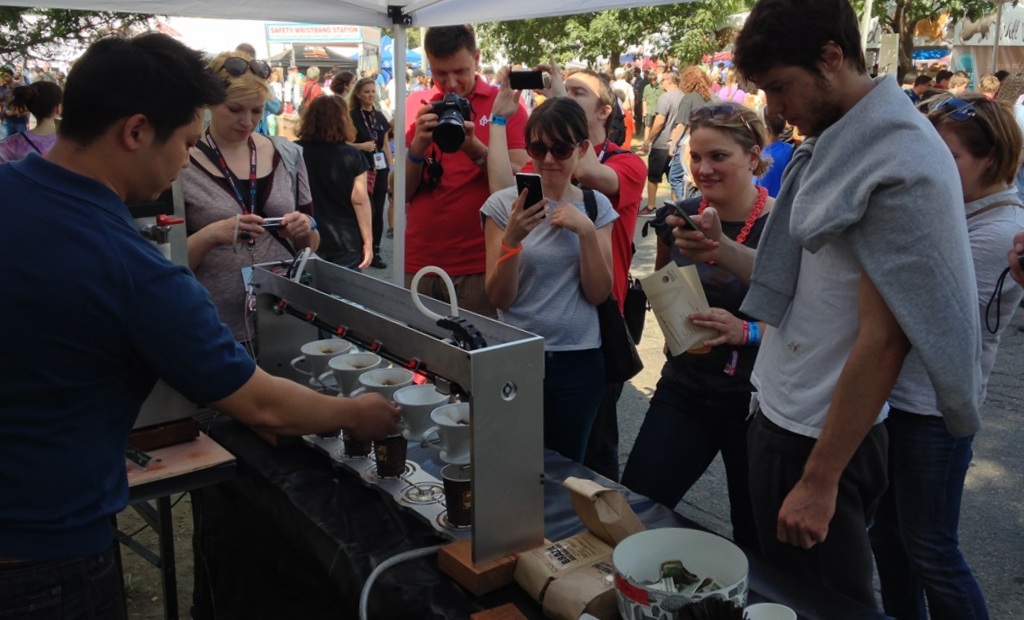 Poursteady is an automated pour-over coffee brewing machine conceived of and built by myself and Mark Sibenac. We are now part of a team of four working to make a company out of it.
Poursteady cart at World Maker Faire 2014
photo by Greg Mihalko
Poursteady at COFFEED in Queens, NY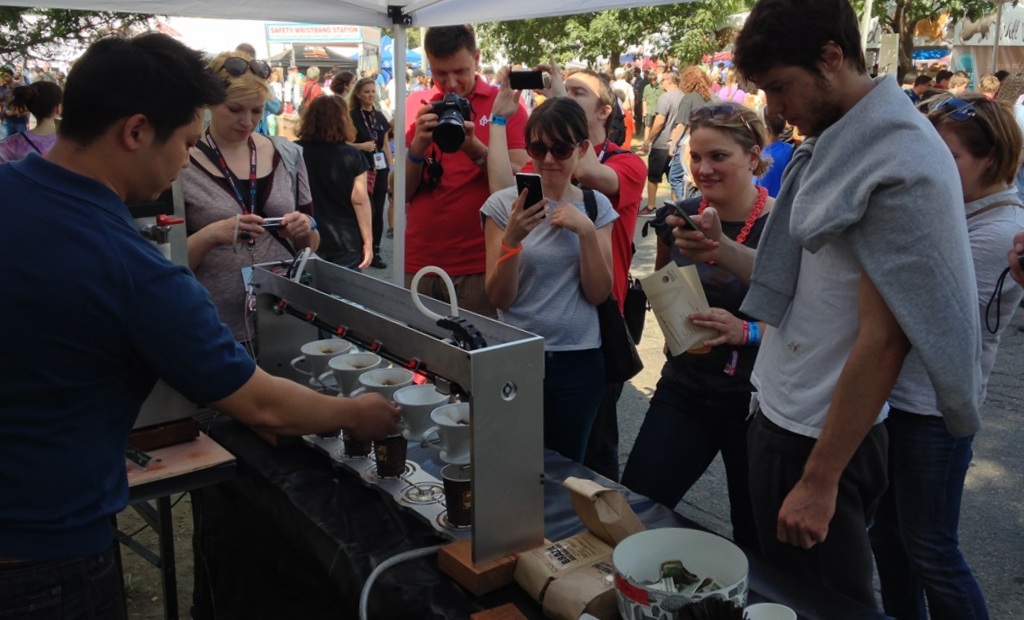 First showing at World Maker Faire 2013. 865 cups brewed, 5 blue ribbons won.
Poursteady first prototype complete, Sep 2013